How One Contractor Closed 3 New Clients on the Spot - And You Can Too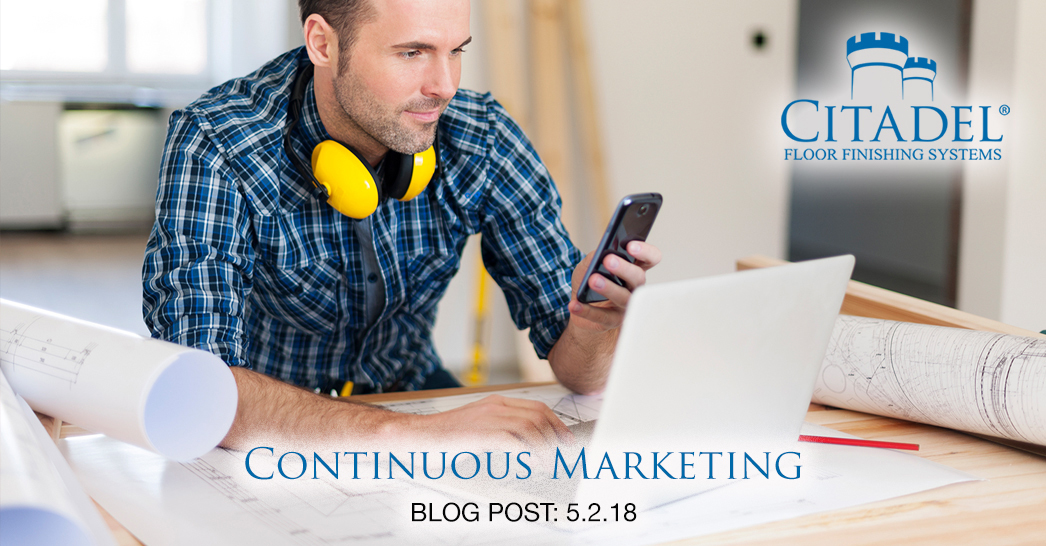 2018-05-02
As we head into the summer months, one of the thoughts that might be crossing your mind is - things are about to get BUSY. How do I keep the pipeline of potential clients coming, while my team and I are hard at work on the job?
If you don't have your own marketing department, and are the sales guy, marketing guy and general manager all under one hat, it can be tough to keep developing new business during the busy season. If you don't, however, it can lead to a "feast or famine" cycle, common among entrepreneurs:
You have a ton of business in your pipeline, so you spend so much time taking care of the clients on your plate that you don't go after more work—and then, once the projects are done... Crickets.
Suddenly, you have to go hustle up more business. You do, then you're so busy you stop marketing, then... Crickets again.
You get the idea. It's a vicious, exhausting cycle. (Maybe you can relate?)
Referrals are a fundamental way of keeping that sales pipeline filled, so check out those articles if you missed them: how to get more and who to ask.
And although sometimes advertising can be a bit of a crap shoot without a strategy, one contractor hit the jackpot with a creative solution that quickly drummed up a cluster of business—all while working on the job.
He knew he had an upcoming 4-coating parking garage system installation in a local subdivision. (Many housing developments have a newsletter or other communication that goes out to all the homeowners.)
The contractor placed a small, low-cost ad in the homeowner's association newsletter, inviting residents to stop by for refreshments, and watch his team do the install. He hosted a small barbecue on-site, offering hot dogs and hamburgers in addition to drinks. (Bonus: his team was well-fed, too!)
Since he was using Citadel quick-cure coatings, he was maximizing the one day that it would take to complete the project to build relationships with his customer's neighbors.
Three people showed up, with the dimensions of their garage in hand, ready for a quote!
At time of writing, he had already closed two of the three, and was near close on the third. The effort was so successful, he plans to host similar events once a month, especially during the summer.
What is working—and not working—in your installation business? Click here to schedule a call with one of our flooring experts to learn how you can drum up more business, with our easy-application, fast-cure, highly durable and attractive floor coating systems.