How Well is Your Business Really Doing? 5 Questions You Must Ask to Assess Your Success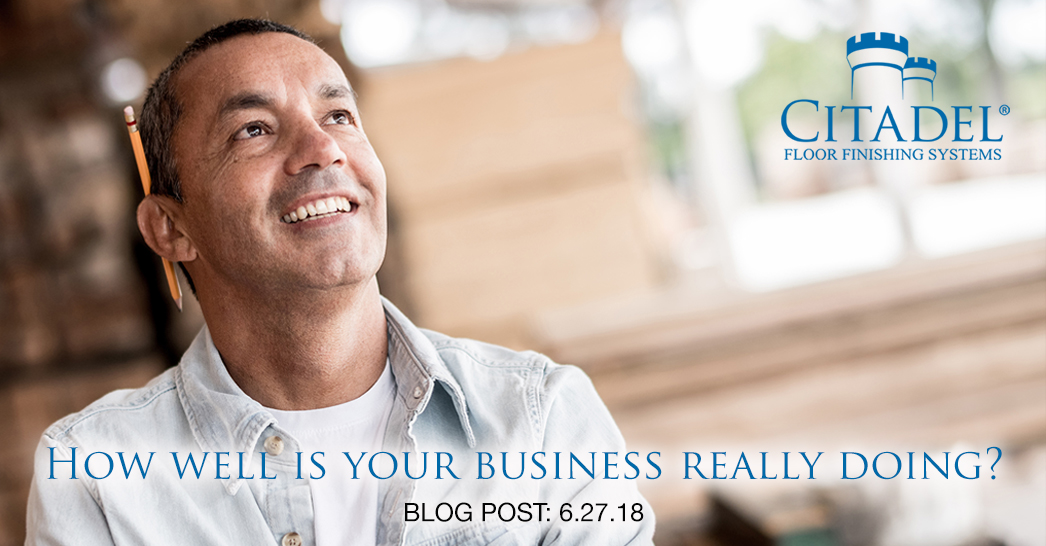 2018-06-27
Sometimes installers are so busy working in their business that they don't take the time to work on their business. However, key to a successful business is being able honestly say how your business is doing at any given time.
Here are 5 questions to get the wheels turning, from the Entrepreneur.com article, 15 Tips for Growing a Long-Lasting Contractor Business, by author John Rampton:
1) Is your business stable financially?
Review your books to get this answer. It's easy to focus on the "top line" alone, or income from sales, without considering the whole picture. Pay close attention to the "bottom line," or profit (revenue minus expenses). And remember, tracking cash flow is as important as tracking profit and loss to your business's financial health.
2) Are you getting repeat sales?
The nature of coating concrete means that typically, once you've completed a project, if you've done your job right and used the best materials, the client won't need another coating for that floor for many years to come—however, for your larger customers: do they call you back for different projects or other facilities?
3) Do you have customer referrals?
Related to question #2, in addition to repeat business, are your clients sending more customers your way? As we've talked about at length, the key to a successful contractor is great referrals. If you're not getting referrals, are you asking for them? Or is there a quality issue that needs to be addressed?
4) How do people rate your business and customer service?
With the Internet, it's easier than ever to find out what your customers think. Whether through reviews on your Facebook page, ratings on your Yelp page, or testimonials on your Houzz profile, customers rate and share their experience online. Pay attention to what people are saying about your business. What are you doing well, and what can be improved?
5) What is your employee turnover rate?
High turnover means it may be time to consider what's amiss in your organization—especially if departing team members are your best and brightest. Include an exit interview in your process to learn why employees are jumping ship and focus on what needs to improve to increase your employee retention rate.
What insights did these questions shake loose for you? Looking for more ways to improve your business? Citadel Floors has been in the industry for 40+ years – if you have a question, we can likely answer it or connect you with someone who can. Schedule a no-obligation chat with one of our flooring experts here.