Moisture in Concrete: Moisture Mitigation Systems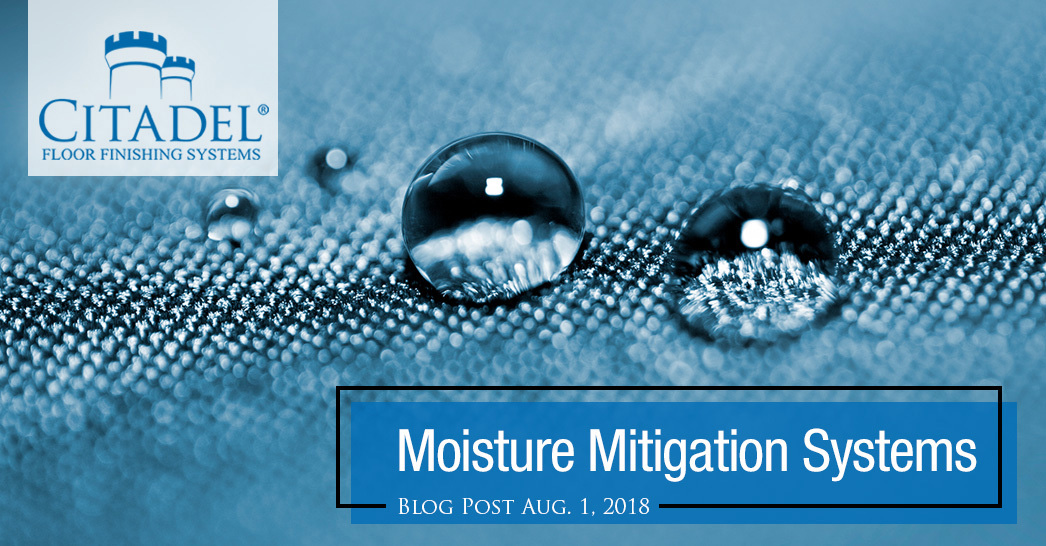 2018-08-01
Too much moisture is the #1 reason that floor coatings fail—but moisture is also a fact of life in our industry. So, how do you mitigate moisture in your concrete coating install?
First, quantify the degree of moisture transmission by performing tests. When running the tests, make sure that conditions replicate the building's actual environment when it's in use.
Once the concrete slab is in place, surface application of a moisture vapor barrier is the only option for moisture mitigation. "The most common moisture mitigation systems, particularly for commercial applications, are two-part 100% solids epoxies," Tom Plaskota writes. "These liquid coatings are applied to the slab, where they will prevent moisture from migrating up and into the flooring system."
When selecting your product, be sure to consider ASTM F3010-13, "Standard Practice for Two-Component Resin Based Membrane-Forming Moisture Mitigation Systems for Use Under Resilient Floor Coverings" that outlines their properties, application and performance.
"[The standard] includes many requirements to help designers and contractors review, select, and install floor moisture mitigation products," Emily R. Hopps, senior Building Technology project manager, writes.
Choose products that meet or exceed the standard, as well as meet your job's timeline and specifications:
For concrete floors with moisture readings up to 25 lbs., select a product like Ultra-Hydro Stop Primer™. The material also self-levels, making it ideal for floors with minor pitting, spalling and other imperfections.
For new concrete floors with moisture readings up to 12 lbs., Ultra-Hydro Stop H2O Primer™ may be a better fit, as it can be applied to concrete as early as 48 hours after placement, reducing job-site downtime and delays in production. This product can replace curing compounds on "green concrete."
Once you've selected the right product for the job, ensure that your surface is properly prepared to bond well with the moisture vapor barrier:
Be sure to follow the system's instructions for mixing and application, even if you've worked with similar products in the past. If using a new system, see if the manufacturer offers training.
To learn more about choosing and installing the right moisture mitigation system for your project, click here to speak with one of our flooring experts.