Are You Leaving Money on the Table? The Power of Partners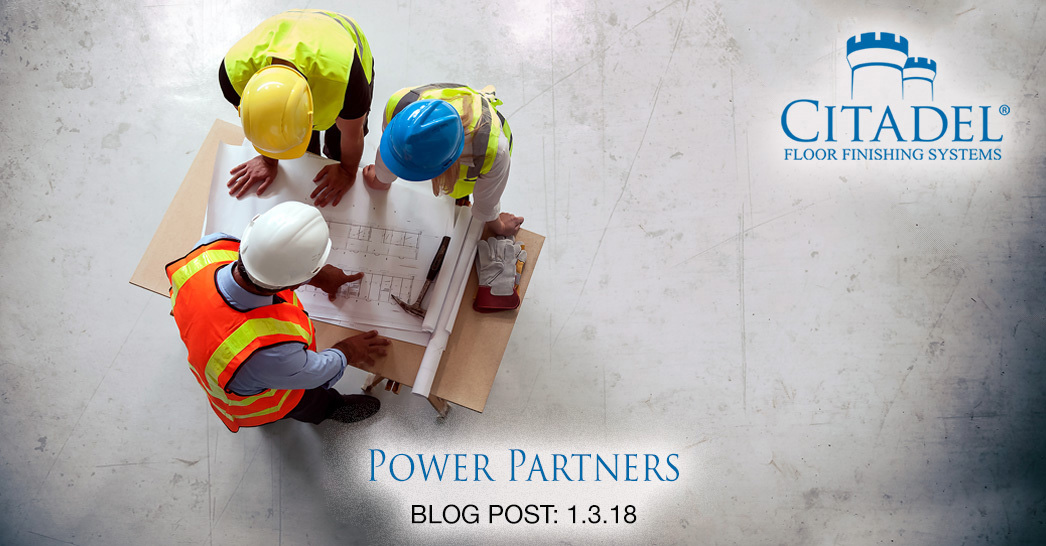 2018-01-03
When you're running a business or knee-deep in the work that you do - prepping concrete floors, coating them, dealing with customers - it can be easy to slip into tunnel vision when it comes to promoting your services. In a competitive industry, marketing can feel more like "every man for himself" than a collaborative effort.
But strategic partners drive revenue, it's as simple as that. Are you leveraging the power of relationships in your business? A network of such relationships expands your sales and marketing team beyond your employees.
First, identify power partners whose services overlap directly with yours. Ask yourself: Who is already working with my potential clients, in areas where my services are needed?
If your business primarily coats garage floors, for example, have you built relationships with your local overhead door and garage door installation and repair companies? They could be replacing a garage door and notice that the customer's floor could use some work, or learn that the overhead door replacement is part of a larger renovation that you could take part in.
Another direct, complementary partner is a firm that pours the concrete floor - but leaves the surface to other firms or contractors to manage. Your company could be the concrete coating installer in their arsenal of flooring options.
Potential direct power partners can include:
• Garage builders
• Overhead door installers and repairers
• Concrete contractors
• Construction firms
Next, widen the circle of potential partners, who may not be building on site with you, but still serve the same clientele. These are indirect power partners.
For example, if you work mainly with commercial or industrial clients, think about firms that manufacture equipment that requires non-slip flooring or ESD protection. Or manufacturers of equipment that's used to handle or process chemicals - equipment that necessitates chemically resistant flooring. Their client base overlaps with your client base.
Indirect power partners can include:
• Equipment manufacturers
• Home repair companies
• Interior designers (who may need to learn about the aesthetic qualities of concrete coatings!)
• Property management companies that own and run parking garages
• Commercial real estate firms
Once you've identified potential power partners, it's time to reach out. Get to know who key stakeholders in the business are, and build relationships with them. Are they in networking groups or membership organizations that you can join? Schedule a conversation. Message them on LinkedIn. Focus on building the relationship first; people work with people they know, like and trust. And frame the conversation from the perspective of how you can support their business.
Now, we'd love to hear from you. What businesses have proven to be surprising referral or strategic partners? What potential partnerships ended up duds? For more guidance on building your business to serve more clients and improve your bottom line, click here to schedule a chat with one of our industry experts.