What to Consider When Choosing the Right Warehouse Floor Coating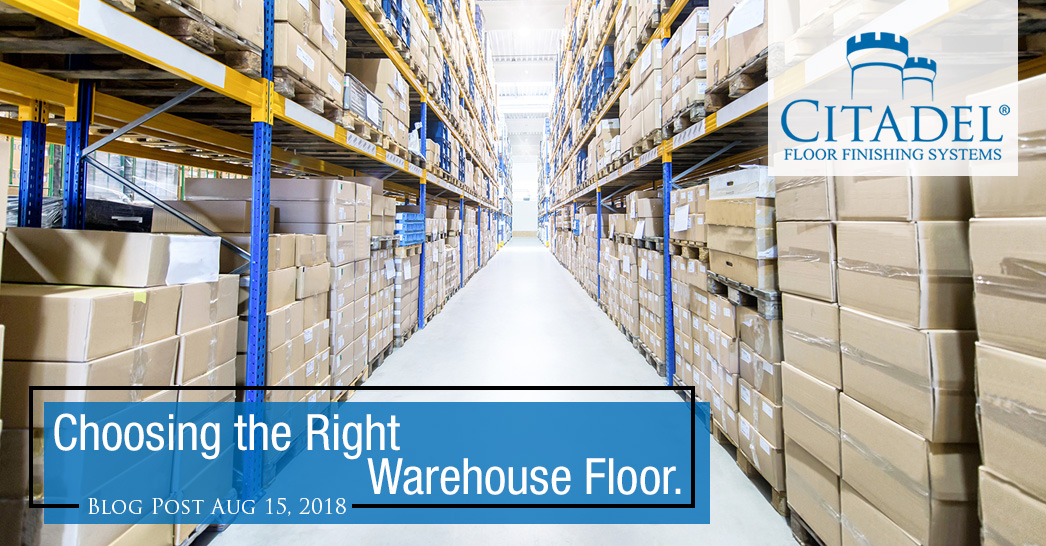 2018-08-15
The workhorse areas for many commercial and industrial facilities, warehouses need to stand up to heavy wear and tear.
Concrete is typically the primary flooring used, as warehouses are heavy traffic areas that must also support weighty pallets of supplies and inventory. As an experienced installer, you know that coatings substantially improve the durability and maintenance of concrete flooring, while remaining affordable and aesthetically pleasing. The question becomes: What factors should I consider when selecting the best material to coat a warehouse floor?
Heavy Traffic
Warehouse floors are exposed to heavy machinery, including forklifts, pallet jacks and rolling carts. If concrete warehouse floors are properly coated and sealed, they will withstand the heavy traffic with little wear and tear.
You'll want to choose a highly durable coating that isn't vulnerable to chipping, cracking or hot tire pick-up.
Due to its chemical makeup and structure, polyurea creates a very strong bond with concrete, expanding and contracting with the substrate—in other words: no chipping, cracking or tire pick-up.
Spills, Chills and Vehicles
You'll want to know the nature of warehoused items and the warehouse's typical usage, so you can propose a floor coating that meets your client's specific needs.
What type of material is stored—and therefore may spill on the floor? Spills pertain to chemicals and oils typically associated with vehicles, as well as warehoused material. Flooring may need to resist hazardous chemicals as well as be easy to clean and maintain. Polyurea is resistant to water, salt, oils and other chemicals one might find in a warehouse or other potentially harsh environment.
Is the warehouse kept refrigerated to store perishable inventory? You'll want to take this into consideration in choosing material that can withstand—and even be installed in—extreme temperatures, as in this grocer's meat department installation.
Quick Return to Service
Whether a warehouse or any other area of a busy commercial or industrial customer's facility, downtime is the enemy. When bidding on a warehouse flooring job, maintain a competitive advantage by choosing materials that install and cure quickly.
(Hint: Polyurea is easy to apply compared to other materials and cures in a fraction of the time—foot traffic-ready within 4-6 hours after installation, and vehicle-ready within 24 hours.)
Citadel has a wide range of flooring solutions available for large manufacturing factories and warehouses. Recommended systems include Solid Color, Quartz, and Chip Systems. To walk through your next warehouse project, schedule a no-obligation chat with one of our flooring experts today.