Why Beer is Good for Your Business: The Best Concrete Floor Coating for Breweries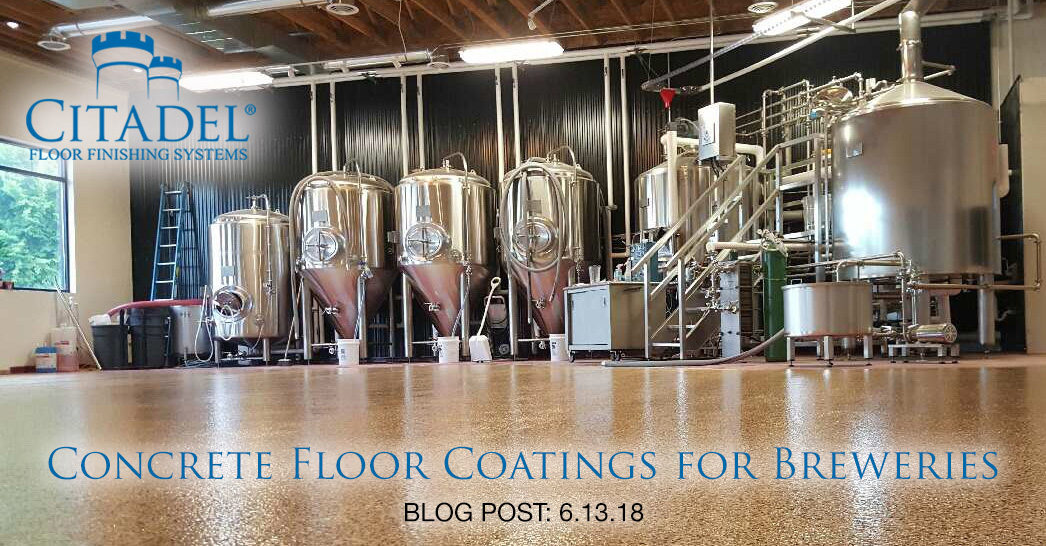 2018-06-13
Industry highlight series: Each month we'll feature a different industry to help you grow your business. We'll do the research for you, to better serve your clients—or hone in on your specific niche among industries and facilities particularly well-served by polyurea concrete coatings. This month, we're taking a closer look at breweries and brewpubs, a niche in the beverage industry.
Unless you've lived underground for the last 25 years, the astronomic growth of the craft brewing industry has been hard to miss.
According to the Brewers Association, "The number of [U.S.] craft brewers has gone from eight in 1980, to 537 in 1994, to over 6,000 in 2018. The number of breweries in planning is skyrocketing." The craft beer market is a $26 billion industry.
Now, before you ditch your contractor's tools and open a brewpub yourself, here's the opportunity: all those new breweries need proper flooring, installed by professionals like you.
Brewery floors need to be heavy duty, resisting impact, heat, and chemicals in an environment with forklifts, pallet hacks and kegs. Floors also slope toward drains for frequent cleanings and potential spills.
Paul Koury, a fellow coating contractor, put it this way in an interview for Craft Brewing Business: "Without appropriate floor coating, concrete will stain, degrade and in some cases fail. A chemical-resistant coating is a must for a craft brewery, otherwise the concrete will stain at a minimum, but more likely degrade, as the beer will eat the concrete."
Floor coatings such as urethane cement help protect the concrete substrate from harsh exposure to water and chemicals. It's a heavy-duty, heat-resistant coating for brewing, bottling and canning area floors.
USDA/FDA compliant and HACCP International certified, urethane cement provides a long service life and seamless surface. It also:
Contains a silver ion antimicrobial additive to protect the surface.
Installs with low odor with a non-toxic, phthalate-free formulation.
Minimizes slip risks in wet or damp areas with a positively textured profile.
Resists temperatures up to 210°F, allowing for steam cleaning.
"For the restaurant side of a brewpub," Koury continues, "Some factors to consider are: High-heat, skid-resistance and cove applications to mention a few."
Decorative polyurea systems are great for the front of the house, in the dining, bathroom, and bar areas, as it:
Is highly chemical resistant and durable.
Can be installed on a slope and vertically for seamless cove applications, making cleanup easy.
Handles temperatures up to 350?F when cured (per the Concrete Network).
Exceeds OSHA safety standards with added anti-slip aggregate.
Emits low- to no-VOC's, required by some local environmental codes.
Has a quick, one-day cure time, which means that the restaurant operations are only down for a day for the install—for lifetime results.
With higher abrasion resistance than epoxy or urethane, polyurea coatings help keep the brewer from damaging the concrete, saving thousands of dollars in later costs for resurfacing, or worse, replacing the concrete. And with different color and texture options, the floor can be as attractive as it is durable.
So, if a new microbrewery or brewpub is opening in your neck of the woods or looking to expand—give them a call and share the information from this article. Offer the best options for coating their concrete floors—and how investing now can save them from costly maintenance and repairs later.
Want help preparing to bid for a brewery project? We're here to help. Schedule a no-obligation chat with one of our flooring experts here.