How to Improve Safety Talks with Your Team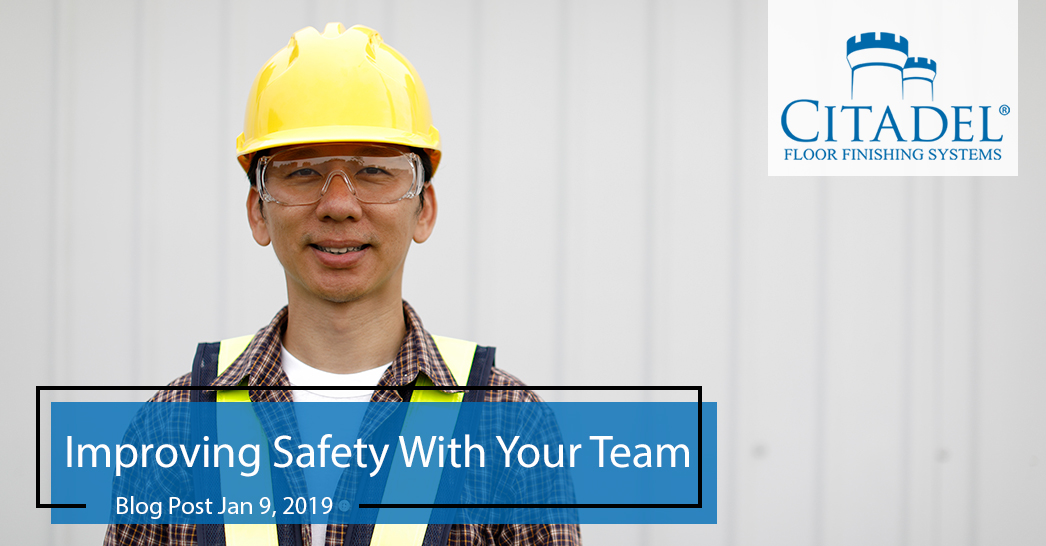 2019-01-09
Safety is a critical issue for you and your team – not just from a compliance and potential liability standpoint, but from an integrity standpoint. You want your guys to stay safe and healthy. So, when you next have a "toolbox talk" with your team, make it "stick." Follow these 5 guidelines for improving the way you talk about safety to your crew:
1) Don't just talk about the rules—talk about why people break them.
Most talks are a ho-hum regurgitation of OSHA standards and compliance issues your team may have heard many times before. It's important to talk about more than the rules, however; no one is ever trying to get hurt. "When a rule is broken, it's most often the result of a worker's state of mind that has clouded his or her judgment, a lack of good habits or reminders, or overall organizational complacency," this Coatings Pro Mag article reminds us. (These all make excellent talk topics.)
2) Tie your talks into your overall safety program.
Your team has many ways to implement, track and support safe behavior. Safety talks are just one aspect of your overall safety program. Connect your talk to larger safety or training initiatives going on at your company. Safety talks are an opportunity to boost awareness of safety program elements that don't get a lot of attention and can fall off your crew's radar.
3) Shake things up.
If you're not getting the engagement you want, try testing different approaches, formats, topics, and locations to see what works best. Ask your team for feedback: what works, and what doesn't? To see what's working, change only one factor at a time, such as location or format. Document the results after every talk.
4) Invest in training.
A necessary part of safety training is the proper and effective application of materials, but you don't have to reinvent the wheel and come up with this training yourself. Many manufacturers and suppliers offer trainings. Schedule a certified manufacturer's training for your team. Or attend an industry event, like World of Concrete, which offers numerous education programs—including safety.
5) Create your own safety talks.
Instead of paying for pre-made talks, create your own, tailored to your presentation style and unique needs of your team. Often, a purchased talk will have a one-sized approach that may not be a good fit for your company. Some ways to make your talk compelling:
Pick a topic your crew might encounter that week;
Tell a story about a relevant incident to draw people in;
Outline the associated safety standards or ask your crew for best practices;
Ask how states of mind like rushing, frustration, fatigue, and complacency could elevate risk.
We can help keep your team safe, with low-VOC, easy to install and quick to cure polyurea coatings, and hand-on trainings at our facility. Schedule a chat with one of our flooring experts to learn more, or visit our Booth# S12107 at this month's World of Concrete.