New Year, Fresh Marketing Strategy
Get Real About Your Ideal Client and Get More Business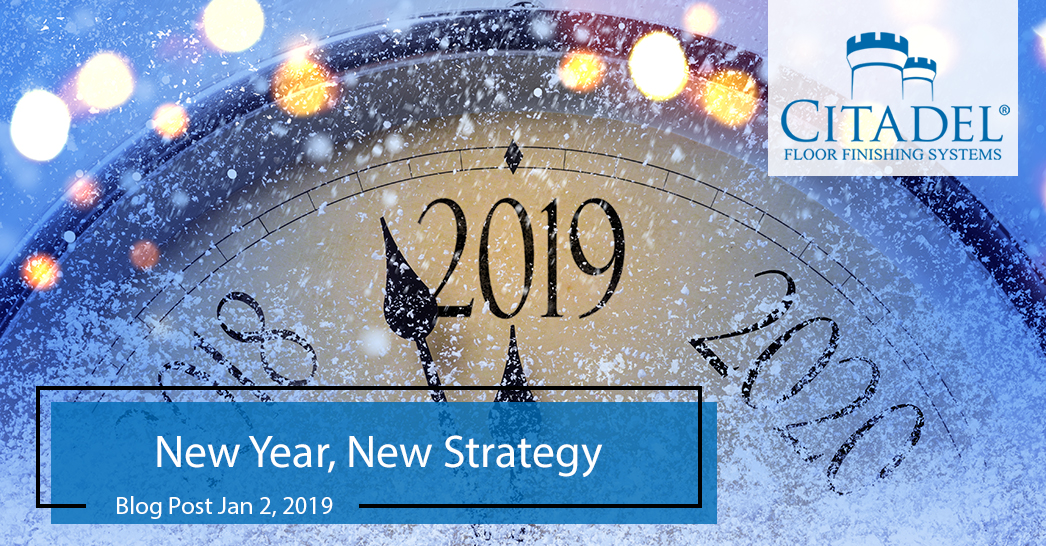 2019-01-02
As we ring in the New Year, what are your resolutions for the coming year? It's not uncommon as contractors and business owners to have resolutions in your professional as well as your personal life—especially around finally implementing that marketing tactic or plan… or finally creating a strategy in the first place to win more clients.
The first and most important question that must be asked to move your marketing strategy (and resulting cash flow) powerfully forward this year is the one most often skipped:
Who is your ideal client? Or: what is your niche market?
Here's the deal: If you don't know who you're marketing to, you may as well not market.
Don't dismiss this one out of hand, with an "I know this already." You may be saying to yourself, "Hey, I coat concrete garage floors. So, my ideal client is anyone with a garage!"
Not so fast… Do you serve residential garage owners? Commercial? Business-to-consumer (residential) marketing is different from business-to-business (commercial) marketing. Each requires different wording.
The factors that are important to a homeowner, for example this car connoisseur housing his collection of classic cars, are not the same as the ones important to a business owner or facility manager, like the challenges faced by this auto detailer.
Also: Do you really want to work with just any garage owner? I bet if I were to ask you the opposite, who your non-ideal client is, you'd have a quick answer for me—and multiple examples. (Every installer has had to deal with that less-than-pleasant, profit-crushing or energy-sucking customer).
Getting specific on who you serve, and crafting your marketing strategy around a narrow, detailed ideal client profile, helps you avoid working with people that detract from your business—and instead, attract the raving fans who love your work, hire you frequently and will refer your business to all their colleagues and friends. Read here for a step-by-step guide to defining your niche market.
We are here to support all aspects of your business; your success is our success. So, from our team to yours, Happy New Year! To get your year started on the right foot, schedule a chat with one of our flooring experts to see how we can help. Or visit our booth at the World of Concrete to learn how we can support you.