Floor Systems
Solid color System
Citadel's Solid color Systems provide strong and bold floors which are guaranteed to be durable, strong, ensure chemical and abrasion resistance and offer incredible adhesion.


Citadel's solid color floors will be 20 times stronger than any epoxy product on the market and are guaranteed to last longer than any floor you have installed before. The solid color floor can be achieved in many different ways with the Citadel products and the system will depend on the conditions that the floor will be under. Speak to a Citadel approved applicator or distributor to determine which system would be best for your particular floor and specify which color below you would like to apply.
---
Recommended Standard System
---
Available Colors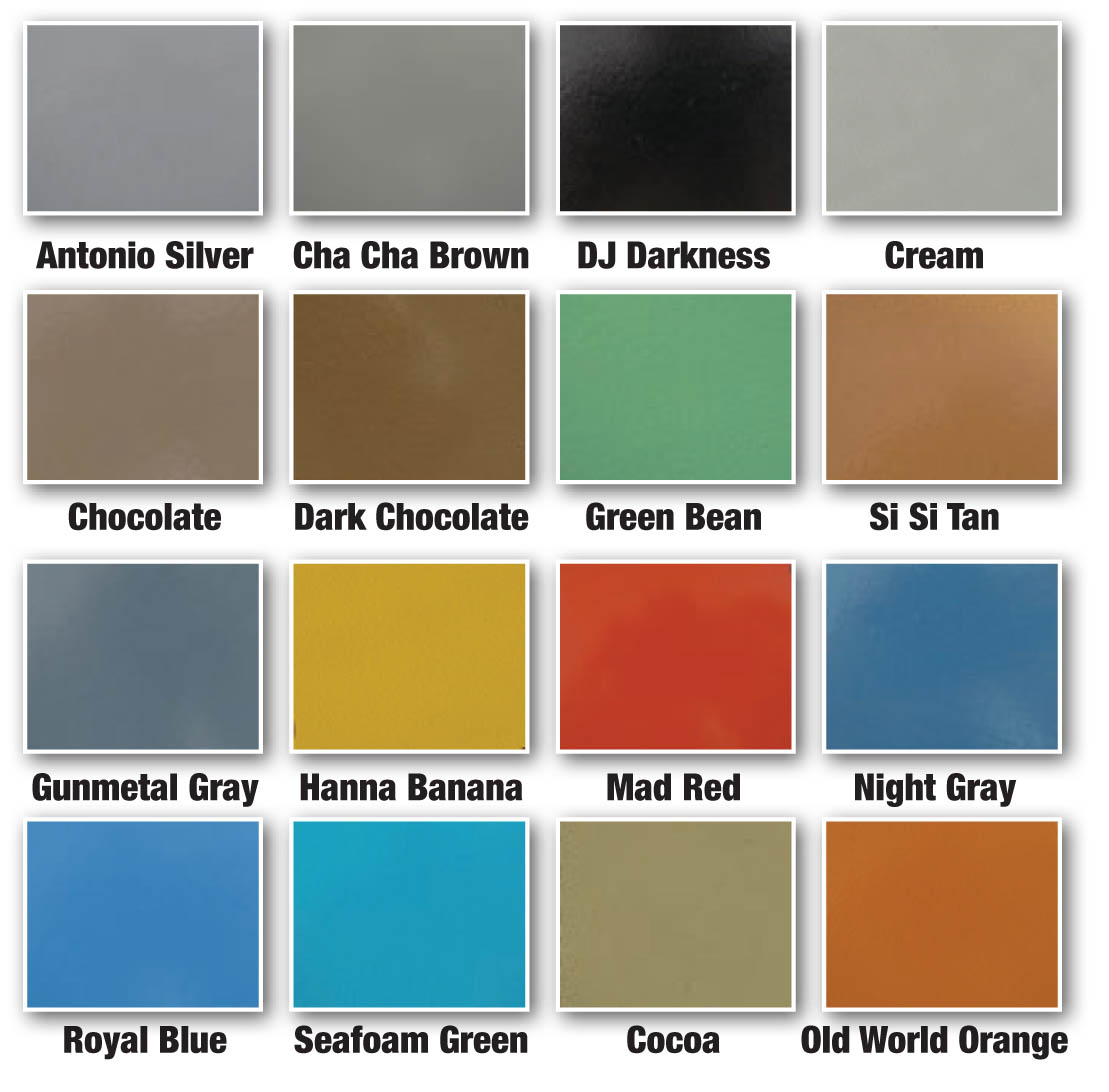 *Please note that variations in individual monitors may cause slight variations in individual colors.