When a Grocery Meat Department's Floor Failed, a Quick-Cure Coating Saved Their Bacon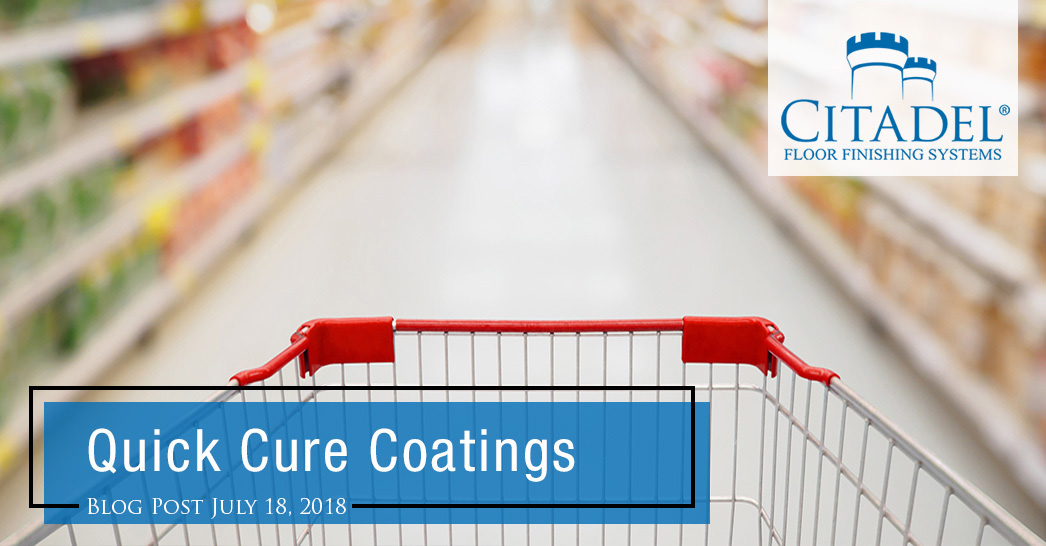 2018-07-18
Each month we feature a different industry. We'll do the research for you, to better serve your clients—or hone in on a specific niche. Last month we wrote about craft breweries, a niche in the beverage industry; this month, it's the food industry, specifically the grocery store meat department.
The meat handling industry has its own unique set of conditions and circumstances. Knowing those specs before you bid or approach the local grocery meat department—and having the perfect-fit material for the job—can make all the difference between winning the project… or being left out in the cold.
Here is a typical scenario, from a case study published by Concrete Network: The meat department of a grocery store had a 2-year-old epoxy coating, 90% of which had peeled up, leaving the concrete unprotected. (With constant heavy-duty cleanup, it is not uncommon that businesses like these wear through less durable floor coatings.)
The failed coating allowed bacteria to grow in the concrete, and the grocer's team was having a hard time keeping it clean, a huge food safety no-no.
Challenges:
The damaged floor needed to be repaired right away, but store owners didn't want to lose several days' profits—and take away employees' workdays—by closing the department to install a new flooring system.
The owners also worried that smells emitted during installation would turn off customers, costing them additional business.
Freezers had to be kept on—taking temperatures as low as 15°F during installation.
Contractors opted for a polyaspartic polyurea coating, meeting each challenge and more:
At 20X stronger than epoxy, the coating will far outlast the previous floor.
It also installs and cures quickly, in a single day, for minimal downtime.
With low VOCs and odor, it produces no toxic fumes during the application process.
And finally, polyurea can be installed at extreme temperatures, from as low as -20?F below 0 up to 140?F.
Flooring installers began right after close, diamond grinding the floor. Damaged areas were removed and patched with polyaspartic repair material, so it cured quickly. Patch work was diamond ground 45 minutes later.
The first treatment applied was a moisture barrier primer, since the floor will be washed down on a regular basis. Base and top coats of high-solids polyaspartic polyurea were applied to the freezer floor, and a non-slip grit was broadcast for safety. The entire floor was back-rolled.
The floor was cured and ready to go before doors opened the next morning. Store's workers moved their tables back in and operations resumed without missing a beat.
Want to bring these same results to your customers? If meat departments in your area have epoxy-coated floors, we can help you offer them a better long-term solution. Click here to schedule a chat with one of our flooring experts today.